Welcome
Lift modernisation site surveys can be complicated, even for the most experienced lift professional. Whether you are replacing one component or a complete modernisation package, you need to ensure that your new equipment is fully compatible with the remaining original equipment.
When it comes to performing lift modernisation site surveys, lift professionals ask us one question more than any other.
"What information do I need to get on a site survey?"

Lift Professional
Site Surveys
A site survey can be extremely difficult to with so many elements which need consideration. But, an accurate and comprehensive site survey ensures we are able to turn around a quick and accurate specification and quotation.
With our years of experience in this area and with over 15,000 pieces of modernisation equipment in the field, our Lift Modernisation team have come to recommend one device every lift professional should have with them on every site survey… A camera.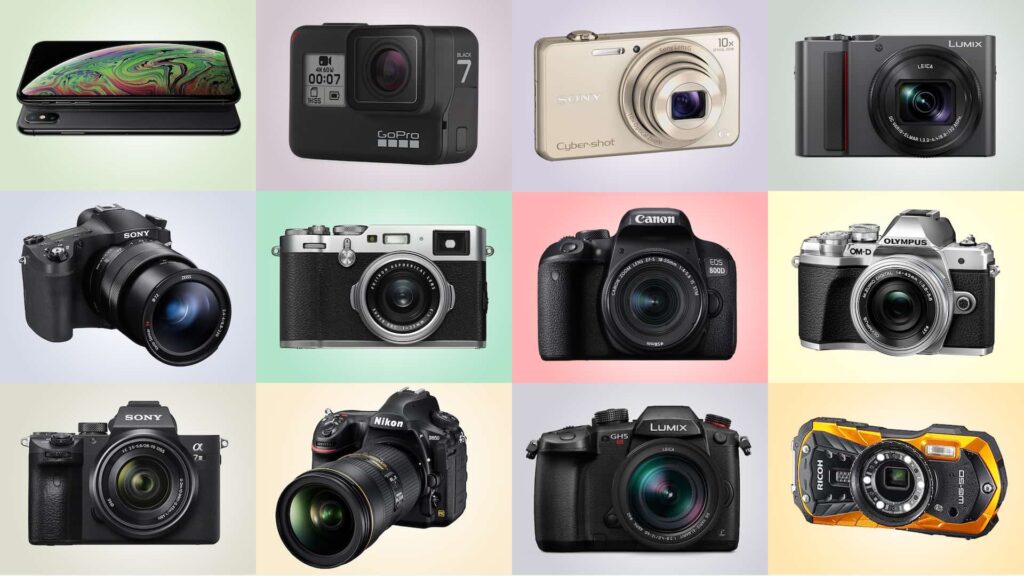 We are not camera experts, but with modern phones having ever-increasing megapixels and more powerful image sensors, even your humble phone should be more than adequate to take a high-resolution, good-quality image. Although it doesn't overly matter what camera you take with you, for ease, we would advise against a Polaroid camera.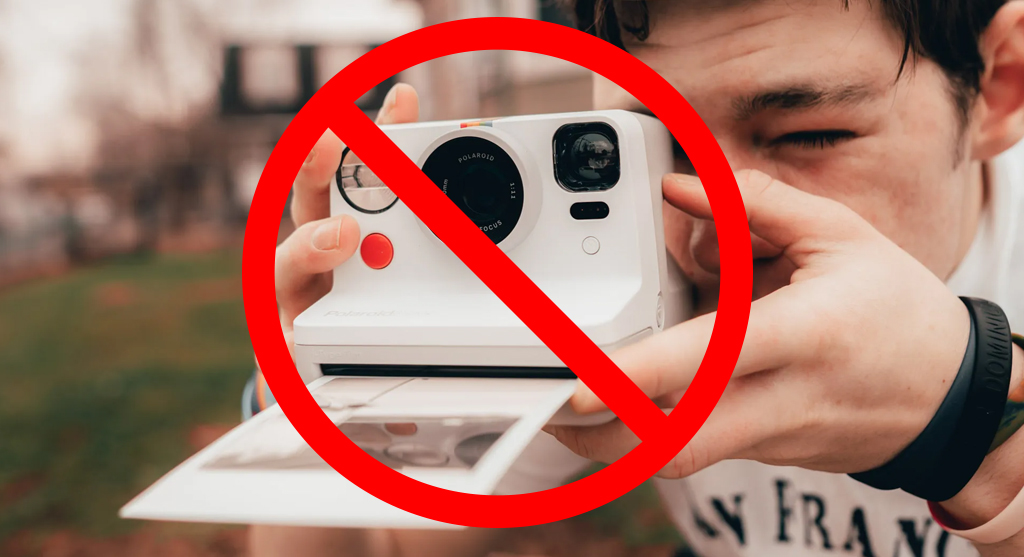 What is important is the images you take and how you take them.
We will start with a brief overview of the important elements needed for the photos you take.
High-Resolution Images
We prefer to receive high-resolution images, but "What's a high-resolution image?" we hear you say.
High resolution images are pictures or photos where the media has higher concentrations of pixels or dots, resulting in better quality and clarity of the image – as it contains more detail. By contrast, images with lower resolutions tend to have fewer pixels or dots and thus less detail.

Adobe
High-resolution images allow us to zoom into an image and still be able to read any text or diagram. Unfortunately, with low-resolution images, the clarity reduces, and any detail becomes unreadable.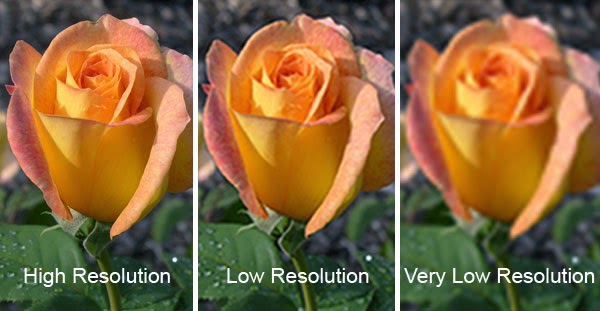 Focus
In photography, "focus" is the sharpest area of the image. It is the area where the lens works to highlight the subject. Modern cameras have autofocus, so you can almost be guaranteed a sharp image. However, any movement at the point of pressing the shutter can cause the focus to move and become blurry. Therefore, it is essential to keep the camera as still as possible.
In addition, with smartphones, the focus can be altered by pressing the area of the screen where your subject is present. This is very handy when there are lots of elements in the photo but only one subject of interest.

Flash
We appreciate that in a dark lift shaft, "light" is not in abundance. However, when you use a flash, the light can reflect off many of the lift's surfaces and components. So, when using a flash, take the time to check that the information you're trying to get a record of is still
---
That's our photography tips out of the way. Now we'd like to bring your attention to how you can put those tips into practice across common elements to a lift modernisation project.
Supply Voltage/Power
No matter what the drive system, the power data is essential for us to price the lift control system correctly. So we advise getting a photograph of the following:
kW rating of the lift machine or pump motor
Nominal running amps
System supply voltage (240V or 400V)
Wiring Diagrams
A lift wiring diagram is a simple pictorial representation of a lift's complete electrical system. It shows the component devices within the system as simplified shapes and the power and signal connections between the devices.
This information is vital as it provides a complete overview of all the relevant components of the lift. Therefore, if you have access to the original wiring diagrams, we strongly advise that you get a high-resolution photo of the entire diagram, ideally in a single photo. The single high-resolution image allows us to zoom and read important details within the diagram. Although multiple photos are OK, it takes time to stitch the images together, and important information can be missed.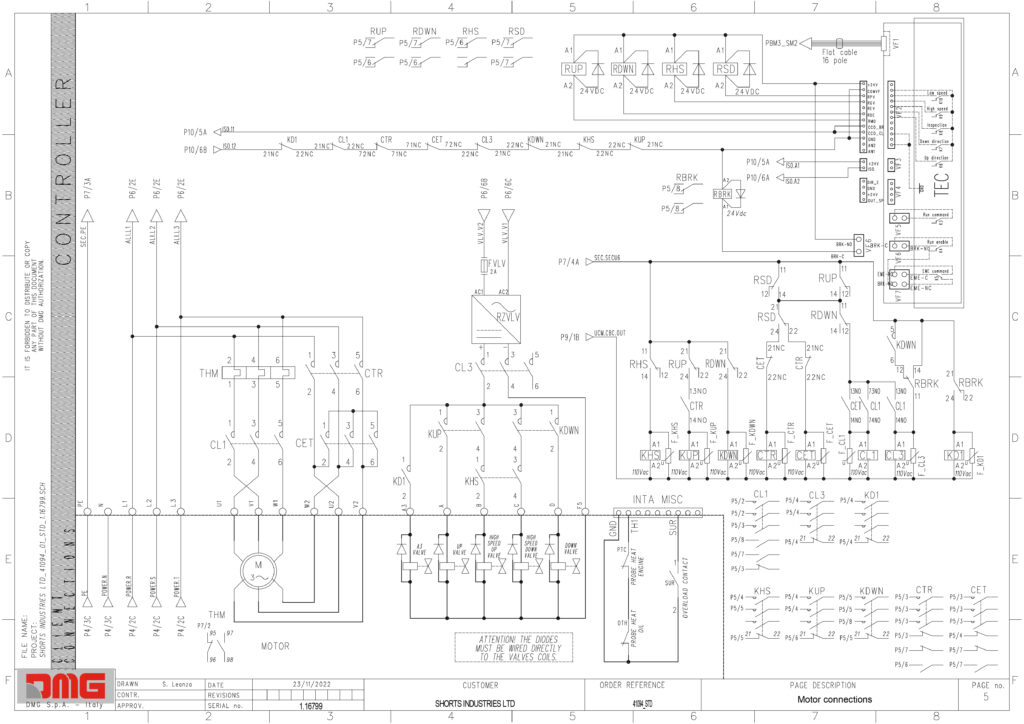 Lift Controllers
With so many different hydraulic and traction lift control systems on the market, it would be impractical for us to provide all the things to "watch out" for within this blog. Our site survey guide provides more advice in this respect.
What we would say is is get as many photos and as much information as possible regarding the existing controller. This will allow us to get a better understanding of what is required for your replacement controller.
Hydraulic
Traction
Pump Starting Method
(Star Delta / Direct On Line / Soft Start / VVVF)
Brake Voltage
Valve Block Make and Model
Existing Machine Encoders
Number of Valves and Voltage
Existing Cabinet Size (MRL)
Lift Doors
If your lift modernisation project involves the replacement of the existing lift car or landing doors, you must obtain images of the following:
Lift Make/Model
Door type (Busmatic, VVVF, Auto, Manual Gates or Hinged Doors)
Standard operating voltages (240V Auto, 240V VVVF or 3-phase 400V)
Retiring ramp voltage (if fitted)
Although, watch out for variants within 3-phases like the Otis 3-phase 105V, IGV Trifase 125V and Selcom Trifase 127V.
Also, watch out for door operator resistors, which will change the voltage of the door motor.
Car Door Operators
If you intend to change the car door operator but keep the existing car doors, it is essential to get an image which provides a full view of the door operator and skate.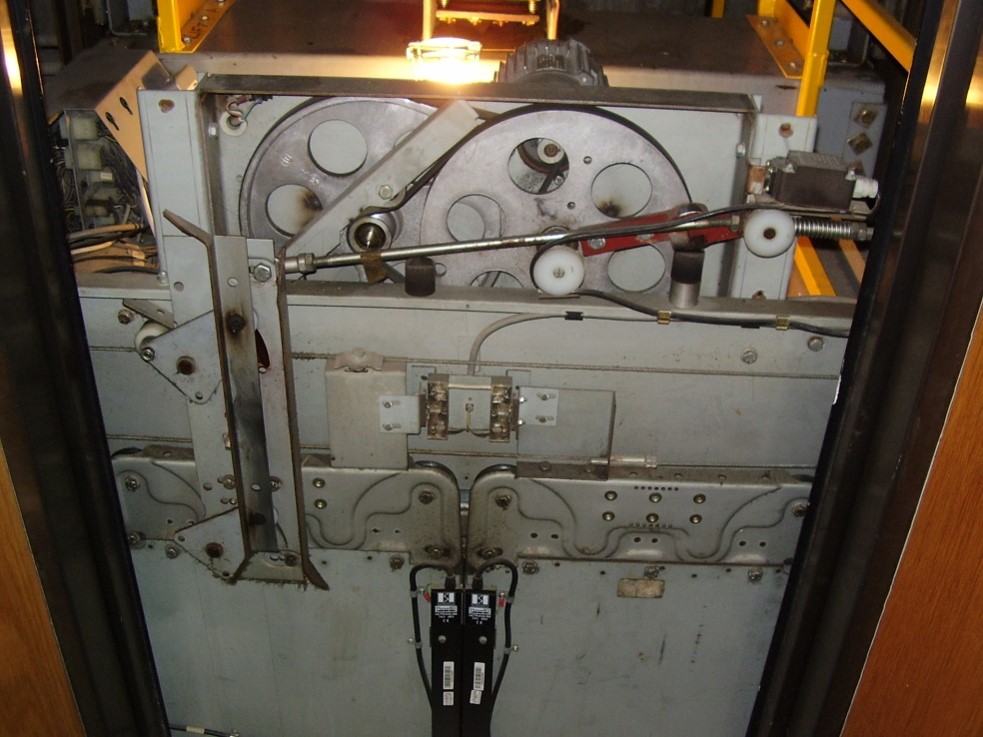 However, if you intend to retain the existing door operator, ensure you get photos of the:
Door operator and motor data plates.
Door operator controller.
Relevant extracts from the wiring diagram.
Relevant extracts from manuals.
Car and Landing Fixtures
To aid with the replacement of your car and landing fixtures, you must introduce a tape measure to your images. Start from the finished floor level to ensure compliance with modern DDA requirements.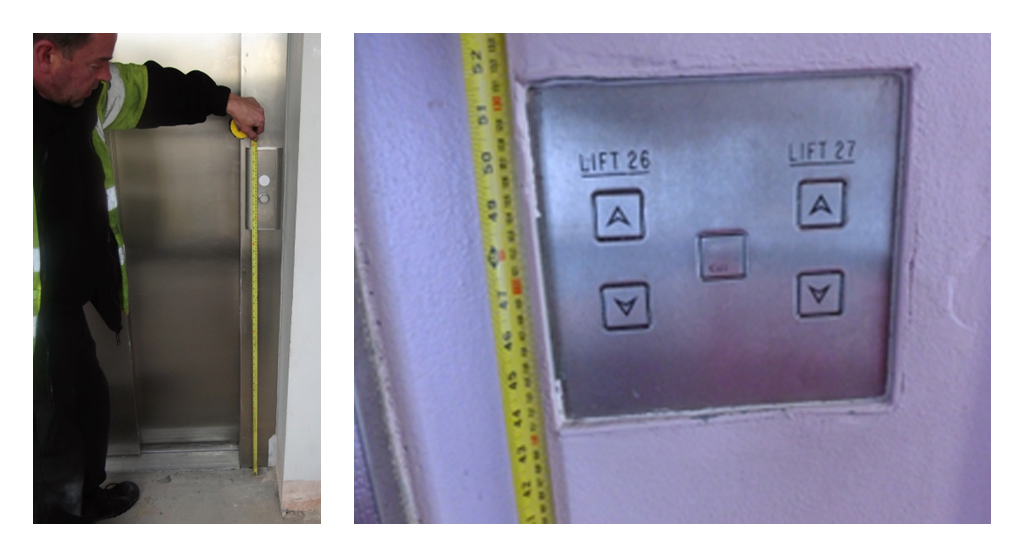 Before you leave your Site Survey
Finally, before you leave the site, it is important to take into consideration any of the following:
Access restrictions.
Delivery restrictions.
Any specialist lifting equipment which may be required.
---
In conclusion, performing a site survey is a crucial aspect of lift modernisation, and having the right tools can make all the difference in ensuring that the process goes smoothly. We highly recommend that lift professionals carry a camera with them during the survey, as it allows them to capture photographic evidence of the critical information required to specify the lift modernisation equipment needed accurately.
By doing so, they can ensure that the modernisation turnaround is carried out quickly and effectively and that the lift operates at optimal levels, providing a safe and reliable service for its users. So, if you're a lift professional, make sure to add a camera to your toolkit today!
Request our full site survey guide and enquiry form.
If you are a lift professional looking for assistance with lift modernisation site surveys for your next project, our full site survey guide and enquiry form will provide all the information you need.
Alternatively, get in touch with a member of our Lift Component team to discuss your requirements in more detail.
Contact Form