Welcome
As a lift professional, we're sure you're more than familiar with the problems of identifying lift spare parts. There's a lot of confusion, especially when parts are old or outdated, and identifying details can be difficult. Fortunately, our lift part identification tips will help.
Our tips highlight the information you need to collect to quickly and easily identify parts. Not knowing what to look for can lead to costly delays, return visits or worse, receiving the wrong part altogether. So it pays off to get the correct information the first time.
With our identification tips, you won't have any trouble locating the right identifying information. So read through and make part sourcing easy.
---
How to identify PCBs (Printed Circuit Boards)
A PCB, or Printed Circuit Board, is like the backbone of electronic devices. It's a flat board made of non-conductive material with thin copper lines etched on its surface. These copper lines connect different electronic components, allowing them to work together. A PCB provides a platform for a device's electrical parts to communicate and function properly.
Due to the thousands of different PCBs, correctly identifying the right one can be extremely difficult. We advise taking a full clear image of the part, followed by close-ups of any labels. These pieces of information will assist you in visually checking the part and searching for any OEM part number on our webshop.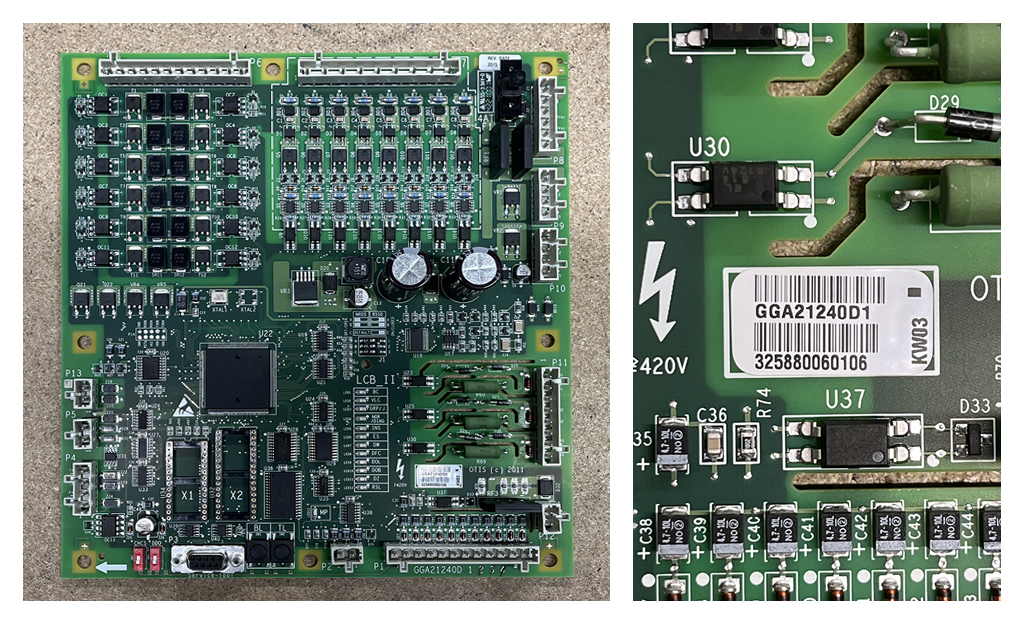 How to identify Door Boards
A lift door board is a specialised circuit board that controls lift doors' smooth opening and closing. The door board receives signals from sensors that detect the doors' position, objects' presence, or the desired floor. It uses this information to decide when and how to open and close the doors.
For easy identification, getting three key pieces of information is essential.
One, a clear picture of the entire door board is essential.
Two, from the landing, is the door handed to the left or the right?
Finally, who is the lift door manufacturer?
With these three pieces of information, you can search our webshop and find the part you're looking for.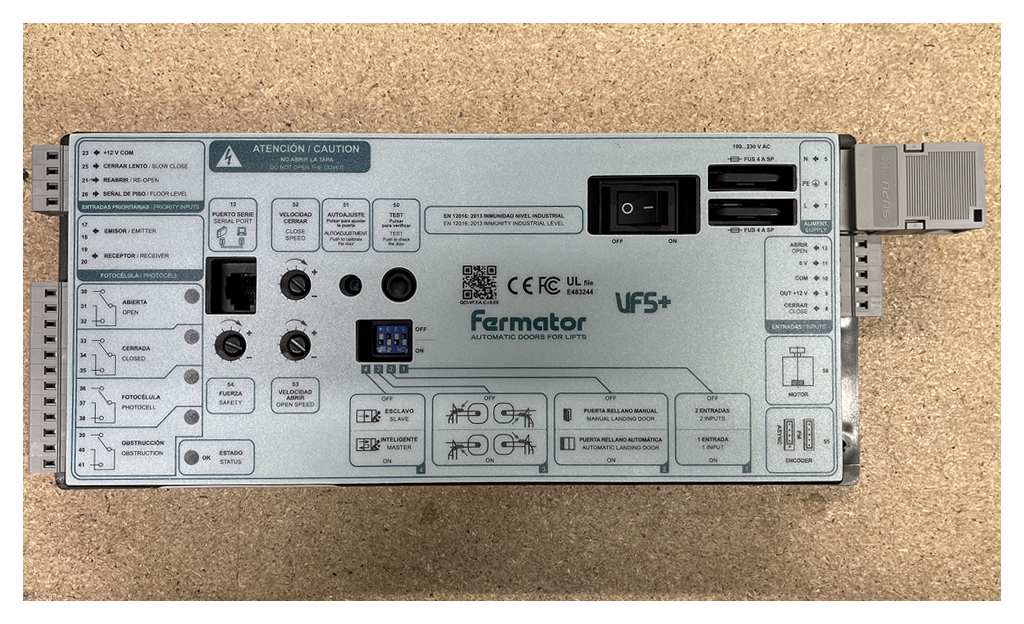 How to identify Lift Door Motors
A lift door motor is an essential component responsible for the smooth opening and closing of the lift doors. It is ensuring that passengers can enter and exit the lift car safely. The lift door motor typically consists of an electric motor that converts electrical energy into mechanical force. This force is transmitted through gears, pulleys, and belts, enabling controlled and synchronised door movements.
To identify the correct door motor, getting a complete image of the part is vital. This image helps us spot identifying features and ascertain if the doors open to the left or right. It is also essential to get a clear, close-up photo of any data plate on the motor. The data plate will generally show the OEM part number, and you can search for this reference on our webshop.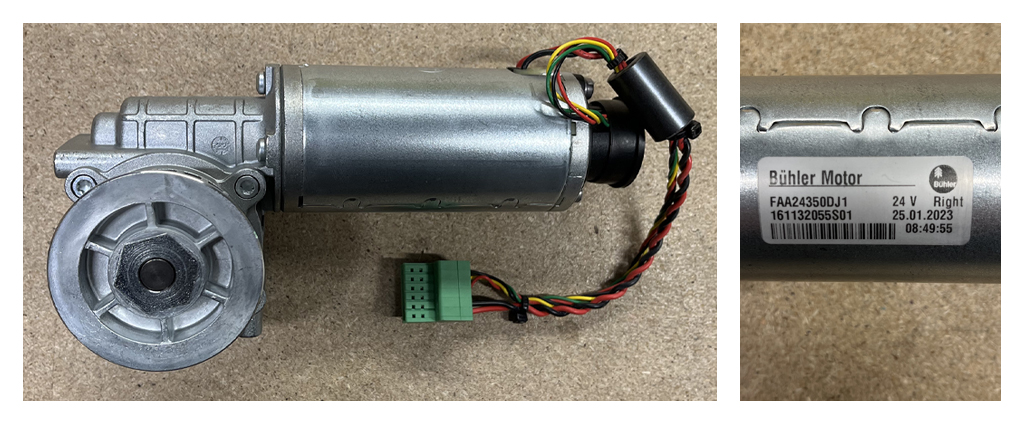 How to identify Door Rollers
A roller is commonly used in elevator systems for smooth and controlled movement. They contribute to various parts' stability, alignment, and controlled movement, ultimately enhancing elevator transportation's safety, efficiency, and reliability.
Identifying a roller tends to be more complicated. A roller will not often have a reference number to identify it. This is why, out of all our products, rollers are the one item that lift professionals ask us to identify most often.
To identify a roller correctly, it is vital to provide details of the door manufacturer, as well as both the internal and external diameters and roller width. These critical pieces of information hugely speed up the identification process.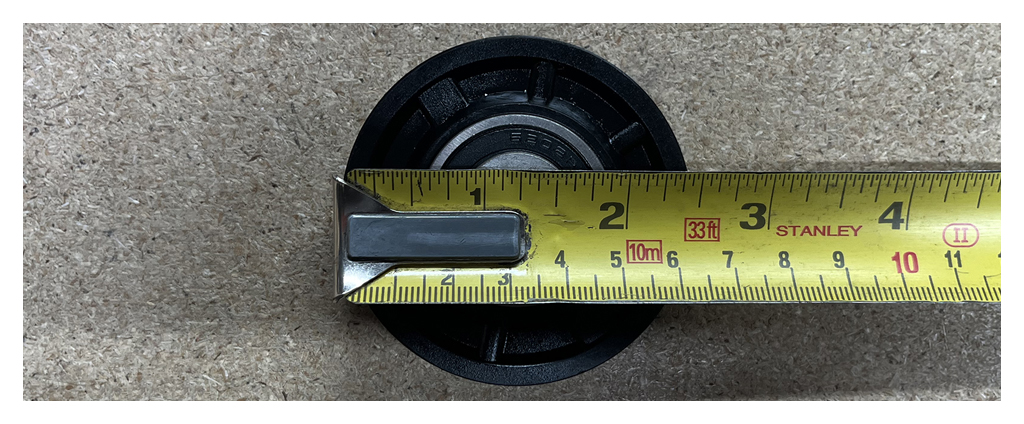 How to identify Lift Buttons
A lift button allows passengers to select the floor they wish to go to or call the lift.
As each button is labelled with a number or a letter representing a specific floor or function, it's vital to get information from both the front and the back of the button. The front will identify the floor or function. At the same time, the back identifies the connection used and other elements, such as illumination type and voltage.
Without both sets of information, part identification can take considerably longer.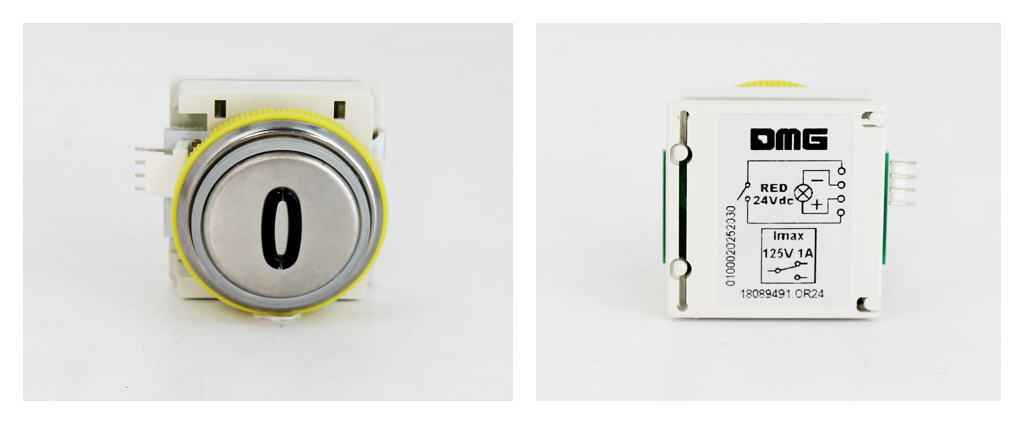 ---
In conclusion, identifying and ordering lift spare parts can be challenging, especially when dealing with older or outdated components. However, with our part identification tips, you can easily navigate this process.
Identifying the wrong part can lead to costly delays and disruptions. It may lead to return visits to the site or, worst case, contact the wrong part altogether. Following our simple tips e will save time and money and avoid unnecessary headaches.
Taking clear photographs of the details, including any labels or identifying features, can significantly assist in the identification process. With advancements in smartphone camera technology, capturing high-resolution images has become more accessible than ever. Even if you're not a camera expert, your smartphone provides the necessary tools to take clear photos.
---
Make part sourcing easy.
Thank you for taking the time to read our lift part identification tips. We hope that the information provided has been helpful and informative.
If you have any further questions or need assistance identifying lift spare parts, please don't hesitate to contact us. Our team of experts is always ready to support you in your lift maintenance endeavours.
Accurately identifying and sourcing lift spare parts are essential for quick and easy lift servicing. By using our tips, you can ensure that you have the right parts at hand when you need them, minimising downtime.
Contact Form