Welcome
In the dynamic realm of architecture, space limitations often pose a formidable challenge for architects seeking to incorporate a passenger lift. The traditional options fall short when faced with reduced pit depth and limited headroom. However, a groundbreaking passenger lift has emerged, offering new architectural possibilities. This remarkable lift addresses this restricted space while preserving vertical passenger transportation.
In recent years we have become experts in Passenger Lift solutions when a shallow pit or low headroom creates a problem. Our four different passenger lift solutions allow us to provide a tailored solution, whatever your dimensional constraints. Although, this article focuses on our most adaptable model, ML. We will provide you with an understanding of the features, benefits and application settings of this versatile passenger lift so that on your next reduced pit or headroom passenger lift project, you will easily relieve yourself of the headache of finding the appropriate solution.
---
What does the ML Lift transport?
Our ML Lift is a Goods-Passenger Lift, which allows for transporting goods with passengers or just passengers. It is capable of carrying up to 1,600kg or 21 persons.
The lift complies with the EC Standard EN81-21, which allows installation in new and existing buildings. However, these standards require the building owner to obtain a derogation by prior approval from the UK Government's Department for Business, Energy and Industrial Strategy (BEIS). This approval is easy for an existing building but extremely hard for a new one. But, by reducing the speed to 0.15m/s, the lift falls under the Machinery Directive 2006/42/EC standards, allowing installation in any new or existing building without derogation.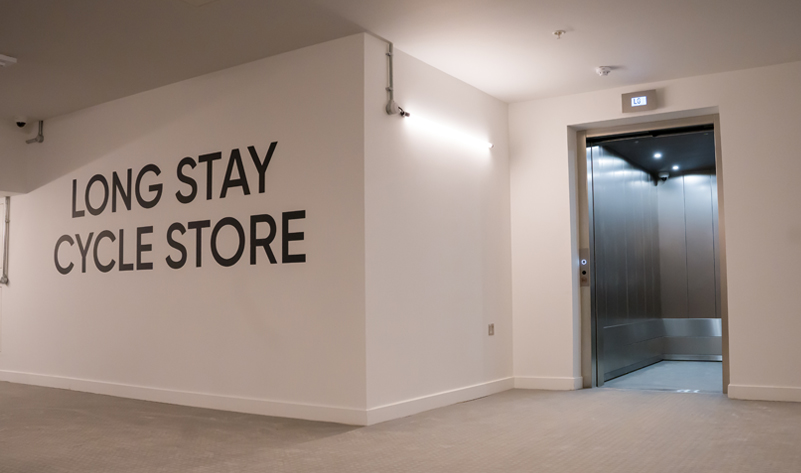 How far does the ML Lift travel?
The ML Lift can travel up to 21 meters, making it suitable for many application settings.
Due to the flexibility in compliance, it makes the lift perfect for both commercial and public settings. For example, we have installed the lift in Access Self Storage, Camberley, for transporting passengers and their trolley loads of storage boxes and other items across two floors. In Bloomberg, London, for the transportation of staff across four floors. We have also installed the ML within Sancroft, London, to transport passengers and their bikes across two floors.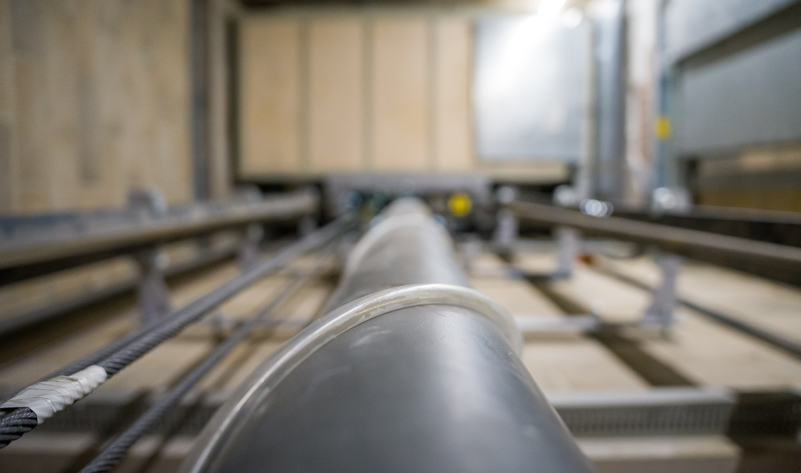 How much space do you need for the ML Lift?
The ML Lift comes in a range of standard sizes, but the largest lift car available is 1400mm (w), 2400mm (d) and 2100mm (h). The shaft requirements for this size lift car vary depending on the number of car entrances. A single-entrance car requires a 2130mm (w) and 2750 (d) shaft. Although, a three-entrance car needs a 2210mm (w) and 2800mm (d) shaft.
Importantly though, on all car and shaft sizes, the minimum required pit depth is only 150mm, and the minimum required headroom is only 2500mm, which makes the ML Lift the perfect solution for pit and headroom space restrictions.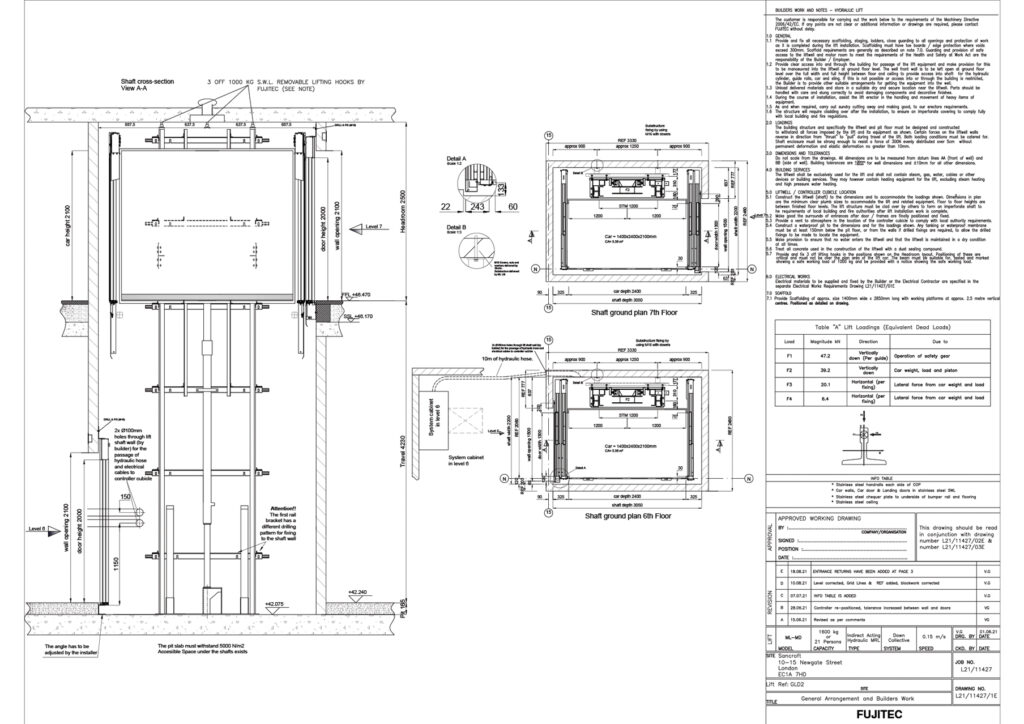 Is the ML Lift a platform lift?
No, the ML is not a platform lift. It is a conventional hydraulic lift and therefore comes with a range of standard features, such as:
Automatic Doors
Automatic Car Push Buttons
Fully Enclosed Car
Various Car Finishes or Custom-made
Cladding or Glazing (optional)
The automatic doors and car push buttons are a huge advantage, especially in the Sancroft project. As the lift is to transport passengers and their bikes, the automatic push buttons and doors allow the passenger to safely hold onto their bike rather than needing to keep constant pressure on the direction of the travel button and manual opening of the door.
---
In the world of architectural design, limitations fuel innovation. The ML Lift showcases remarkable ingenuity and adaptability, providing architects and builders with an elegant passenger lift solution when restricted space of a reduced pit and headroom causes an issue.
For transporting passengers, it ensures seamless mobility between floors and surpasses expectations. With compliance standards and flexible installation choices, the ML Lift empowers architects to embrace bold designs without sacrificing functionality. So, let your imagination soar as the ML Lift elevates your architectural vision, conquering space constraints with finesse.
Harness specialist new lift knowledge.
Thank you for taking the time to read our blog article. We hope you understand how our ML Goods-Passenger Lift eliminates the problem of the reduced pit and shallow headroom space constraints.
If you're still seeking additional information, we encourage you to reach out – harness our specialist new lift knowledge and contact a member of our New Lifts and Specialist Lifts and Trade Services teams, who are more than happy to assist by completing our contact form!
Contact Form