Welcome
Being a lift professional is a demanding job. You need to identify and source spare parts quickly and efficiently to ensure your client's lift is back up and running as soon as possible. We are committed to providing solutions and services that make lift part sourcing easy. Therefore, we have compiled six ways to make part sourcing easy for lift professionals.
---
1- Lift Make and Model
Let's start with basic information. Knowing the lift make, and model is fundamental to part identification, but with hundreds of lift manufacturers, thousands of lift models and tens of thousands of parts and components, it is understandable to be overwhelmed by part identification.
You may feel providing this information is obvious, but you'd be surprised just how many enquiries we receive without them. Unfortunately, without them, it is like finding a needle in a haystack. Or, in the words of Tom Hanks, when he's trying to find and save some guy called Ryan, "a specific needle in a stack of needles."
"It's like finding a needle in a stack of needles."

Captain Miller, Saving Private Ryan
2- Reference Numbers
Many original parts will be produced with an Original Equipment Manufacturer (OEM) reference number. This reference number is a unique code which explicitly identifies a part. As long as it's not physically damaged beyond recognition, providing the OEM reference number to your supplier will guarantee that the correct part is provided.
Extra Tip: Kone often laser print a reference number to the plastic rim of their push buttons.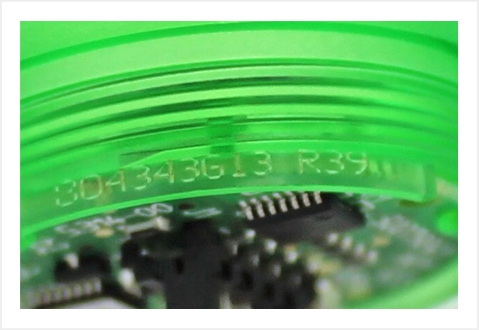 3- Images
"A picture is worth a thousand words."

San Antonio Light Newspaper, 1918
A picture is worth a thousand words; it is a well-known adage meaning that a single still image can convey complex and sometimes multiple pieces of information. This is never more true than when it comes to part identification.
High-quality, in-focus photos vastly speed up the identification process by eliminating the to-and-fros of trying to obtain the correct information.
For our part of this exchange of information, we take 16 images for many parts to produce a 360° view. This is, so you can rotate a product on the screen and view all the identifying marks and characteristics.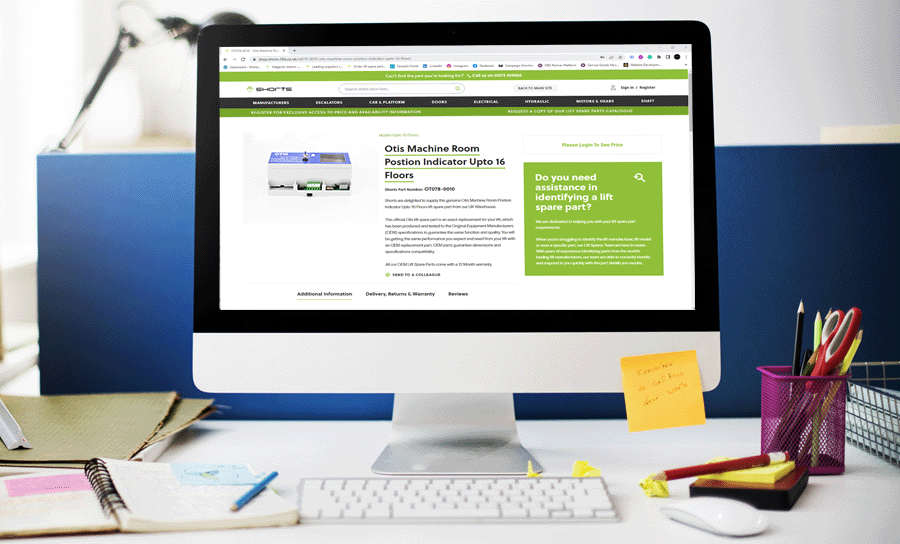 4- Part Identification Service
When all else fails or resources are restricted, find solace in a part identification service. The best suppliers provide a part identification service to relieve you of the task.
When you send your information and images to us, we will identify the part you require quickly and easily. Our team has decades of experience identifying lift parts for many manufacturers and is always available to assist. Just ask!
5- Stock Availability
It is unrealistic to expect any supplier to be able to stock every part or component ever produced all the time. Therefore, be sure to partner with a supplier who stocks the parts you need most often. When they don't have the part on the shelf, make sure that their supply chain is reactive and dynamic enough to supply the product you need quickly.
For our non-stock enquiries, where we need to liaise with manufacturers worldwide, we respond with a quotation to 78% of all enquiries within two days and 22% the same day. On our webshop, we have our Check Stock Availability feature; to give lift professionals the ability to see which products are available and how many we have.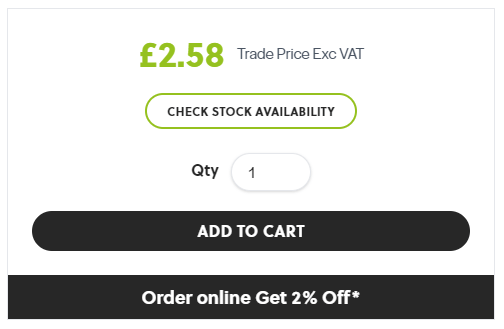 6- Online Ordering
"Internet maybe just a passing fad as millions give up on it." – That was the headline of the Daily Mail in the year 2000. But with e-commerce sales predicted to reach 6.1 trillion dollars worldwide in 2023, it's fair to say the internet is here to stay.
"Internet maybe just a passing fad as millions give up on it."

Daily Mail Newspaper, 2000
The advantages of an online part directory or e-commerce platform are:
Faster and easier ordering
24/7 availability
Cost savings
Availability of information
Wide range of goods and services
Improved customer relationships
So when it comes to online ordering, partner with a supplier who provides a comprehensive and reliable platform which gives you accurate information to make an informed decision.
---
From understanding the different types of lift parts to researching who provides the most reliable options on the market, all these tips should ensure that getting all the right parts can be simple and hassle-free. If all this talk of sourcing lift has got you thinking that your operations could benefit from some expert guidance – get in touch!
Our knowledgeable team will be more than happy to assist in making part sourcing an effortless experience for you.
---
Make part sourcing easy.
To wrap up our blog post, we want to highlight our expertise in lift-part sourcing. After reading through our article, we hope you have a better understanding of the key elements which make part sourcing easy.
If you're still seeking additional information, we encourage you to reach out and make part sourcing easy for yourself by contacting our Lift Spares team, who are more than happy to assist by completing our contact form!
Contact Form