Borough Market is one of London's largest and oldest markets, dating back to the 12th century. Although today, the market sells speciality foods to the public through independent retailers and restaurateurs. As well as 1,000 years of history, the market is a beacon for sustainable food production and social connection, drawing visitors worldwide.
The Project
The project requires a goods lift to transport stock and equipment daily from an underground cellar to the market. Therefore, our solution is an EN81:31-compliant BKG 2,000Kg Goods Only Goodsmover, which is ideally suited for this heavy-duty and demanding application.
Working closely with Aspect Lifts we have produced a design and lift specification to work not only with the historical nature of the building but also with the very modern application.
Lift Specification
Car Size – A large lift car is essential for large and heavy items in transit.
Collapsable Car Picket Gate – This is essential to protect against items falling from the lift car, which may result in damage to the lift.
Double-Hinged Entrance Doors – As the doors are external to the lift shaft, it allows for more of the available space to be dedicated to the lift car.
Floor Level Loading – Allow stock trollies to easily and quickly loaded into the lift car.
Integrated Cladding – Due to the lack of a masonry lift shaft, sheet steel cladding protects the lift structure against elements which may cause damage.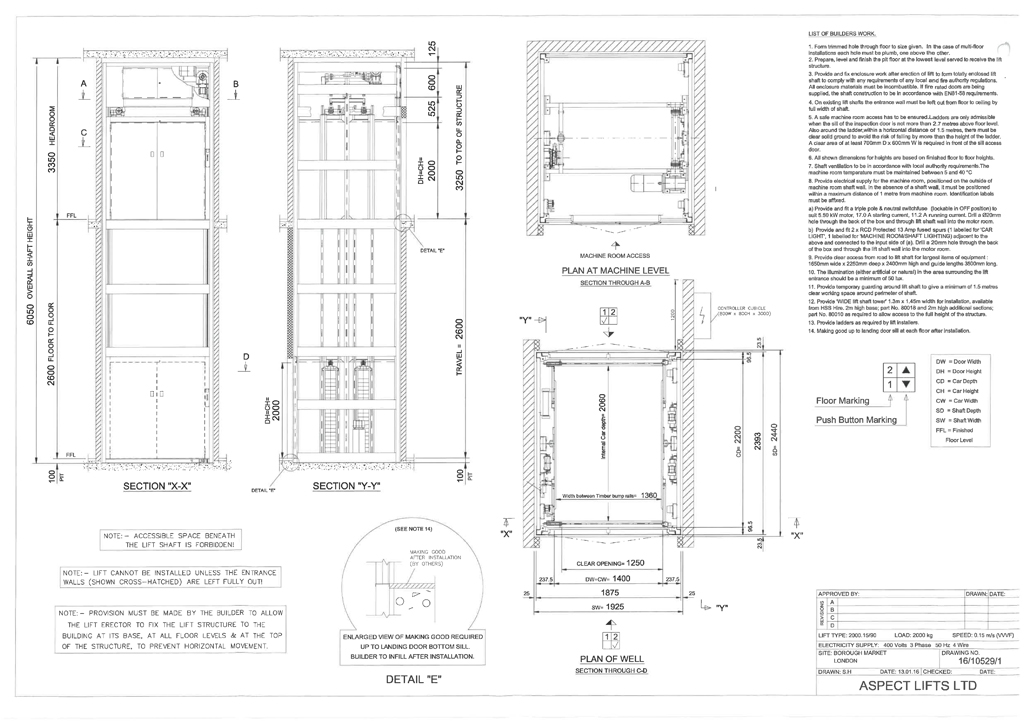 Borough Market, Good Only Goodsmover Lift
We hope this Borough Market goods lift case study provides insight into how we can assist you with your next new lift project. If all this talk of sourcing lifts has got you thinking that you could benefit from some expert guidance – get in touch!
Do you want to harness specialist new lift knowledge? Look no further – Elevate the discussion below and contact our team today.