A few months ago we introduced an "Available Immediately" feature to our webshop.
As a valued customer, this feature allows you view which of our 20,000+ parts are on our shelves and available immediately, so that you can get your clients lift back "in service" sooner.
We have now developed this feature even further and launched a lift spare parts Stock Checker. So, as well as knowing which parts are available immediately, you now know how many are available too.
Stock Checker Feature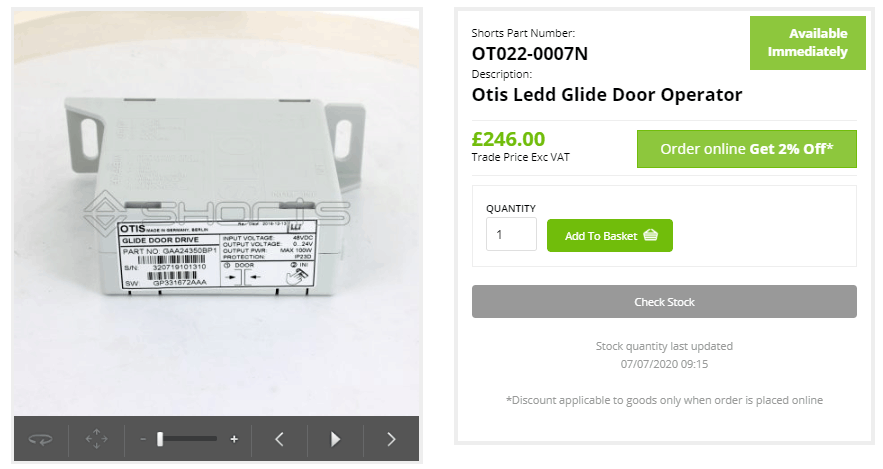 Order With Confidence
The Lift Spares Webshop Stock Checker is updated regularly, so you can order with confidence knowing that the lift spare parts you require are available.
Require More?
We have over 8,000 lift spare parts on our shelves but for those occasions where you require more than we have available immediately, do not worry. Contact a member of our Lift Spares team as usual, and we will advise you as to our best lead time like we always have.
Available 24/7
Our Stock Checker is available 24 hours a day, 7 days a week but requires you to be registered and logged into our webshop to use.
So for all your lift spare part requirements, give our Lift Spares Stock Checker a try today.